The town of Sexsmith, Alberta has a large ex Alberta Wheat Pool grain elevator (and annex on the north side). This structure still has its Pool logo on the elevator.
Another ex AWP elevator went up in flames in early January 2015.
The south annex was demolished in March 2015. The area museum society wishes to preserve the elevator, but in October 2017 the town voted against using taxpayer money to preserve the elevator.
Sexsmith has a historic train station, built in 1928 for the Edmonton-Dunvegan and British Columbia Railway. It became part of the Northern Alberta Railway (NAR) until it was retired in the 1970s.
The town has been restoring their grain elevator in 2020. An updated photo (below) was shared by Megan Lewchuk.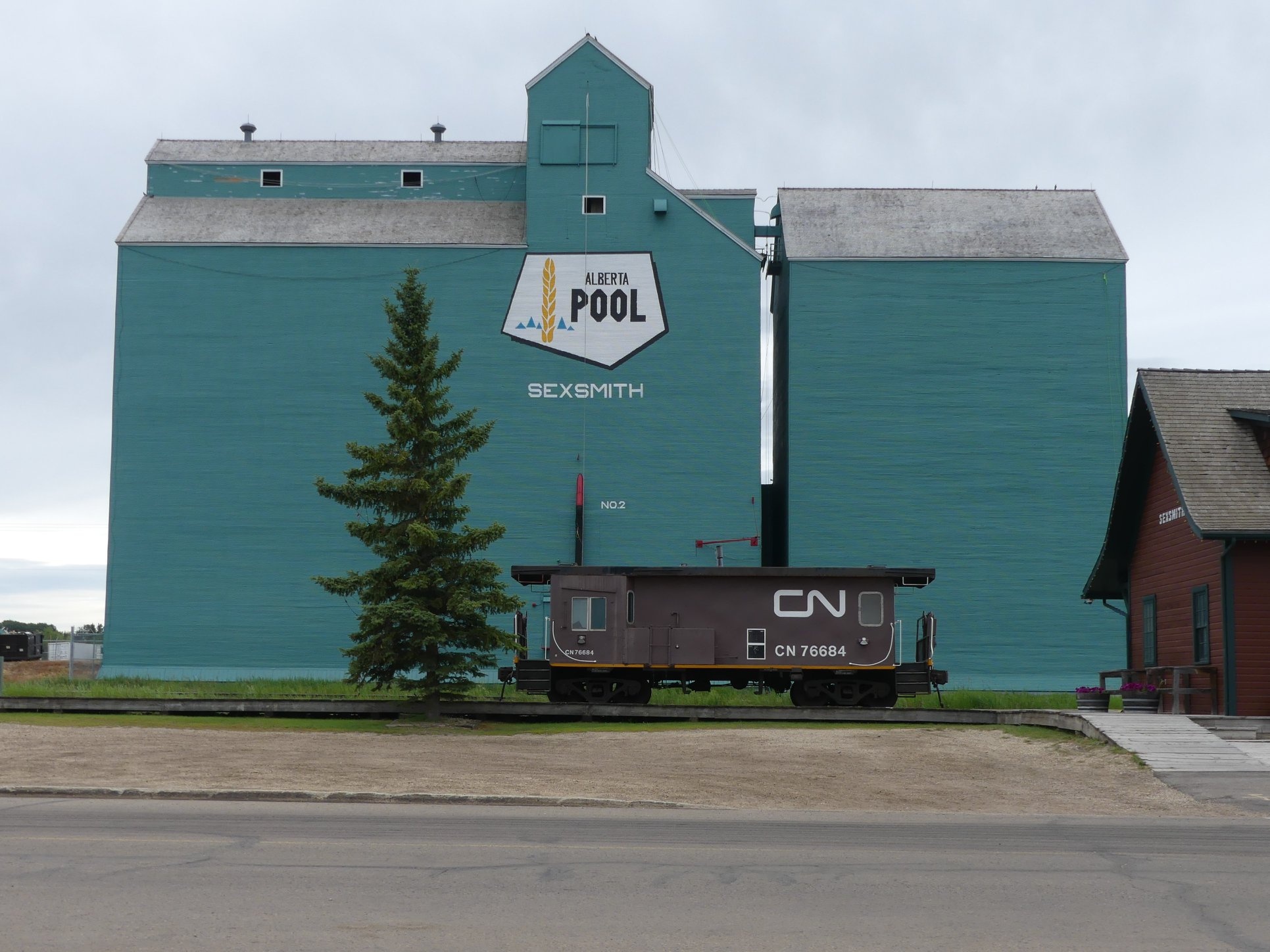 Back to Alberta grain elevators